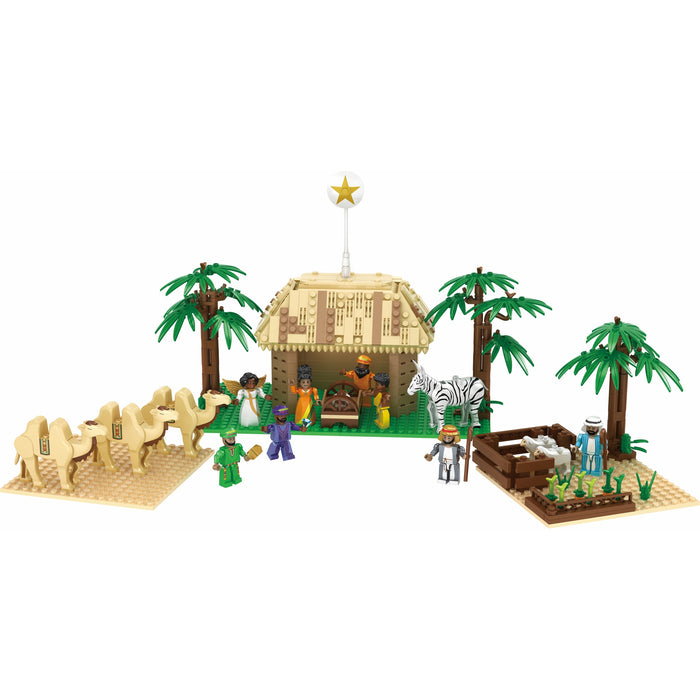 Piece Count: 603 pieces
Recommended Age: 12+
Average Build Time: 2 hours
Size: 8.5" height, 20" length, 5" width.

Bricks: Compatible with similar building block construction toys
Includes the following pieces:
3 Wisemen

2 Shepherds

2 Sheep

3 Camels

1 Zebra

Manger

Multiple Trees & Other Structures

High resolution instruction manual
Download Instruction Manual
This downloadable instruction manual is free of charge. You don't have to purchase a Nativity Bricks to enjoy. All copyrights, trademarks, intellectual property and other information belong to Nativity Bricks. Hope you enjoy building this nativity!
Watch this fun video and see how the African Nativity by Nativity Bricks is built!